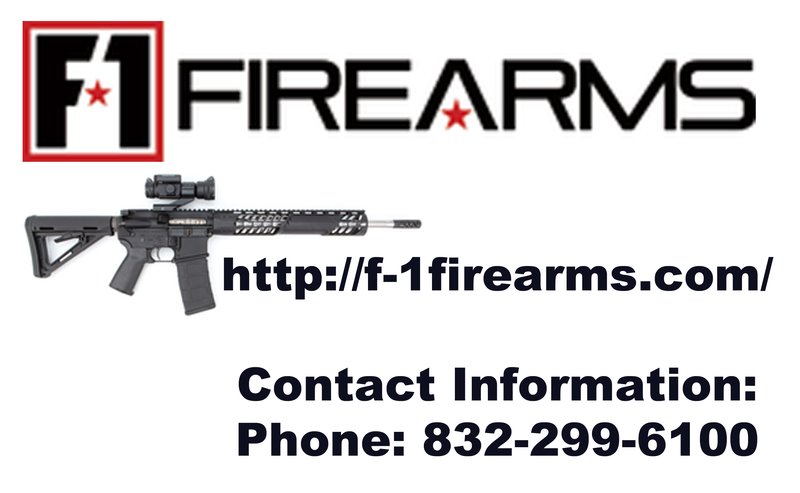 F-1 Firearms is a premier builder of AR-15 rifles. In a market flooded by many great ARs F-1 has distinguished themselves by not only using the latest and highest quality standards for building their weapons but they are a full service company. They have engineered state of the art ARs that show no mediocrity in any way. Their quality and design are of the highest quality and standards. They not only machine their own receivers and hand guards but they also produce their own barrels as well.

They have accomplished what only a few manufacturers in the AR market have, they do this and more at a price point hundreds of dollars below their market value. The owner Dion is a very fair and generous man who has made this possible and has hired only the best staff member's possible. His president Mick has been a testament to professionalism and perfection that F-1 stands for. These two gentlemen and their team of professionals have been supportive and very generous to support our mission in showing our innovative system to the public. We look forward to our professional and personal relationship to continue to grow.

Kriss Arms/Sphinx Arms has brought to the market the most innovative small arms in the 21st century. The Kriss Vector is a radical approach to weapon design and has changed the way we look at how a system can function. Their out of box designs are a testament to what can happen when free thought and quality are your hallmarks. Kriss Arms/Sphinx Arms continued to push the design of firearms and took it one step forward with their top shelf design based upon the legendary CZ75. The CZ75 allowed Kriss/Sphinx to move beyond what was already in the market and created one of the industries smoothest and highest quality pistols. The Kriss team has set a new standard by which all weapon designs will have to look to aspire. Kriss has been extremely supportive and friendly in their loyalty and belief in the R2S and in BCT. We are very thankful for their support and look forward to our two companies working together as we go forward.


Quarter Circle 10 is a specialized AR manufacturer in a very unique market within the AR community. QC10 specializes in pistol caliper ARs.

While this is nothing new, there have been many who have tried with mixed results. QC10 has made it their priority to produce top shelf weapons that fill a growing market. With the advancements of projectiles and the use of a pistol caliper weapon as both a primary and a secondary is more viable than ever. QC10 has taken real world experience and applied it to producing weapons that can not only perform but also show the highest quality in their market. Please take the time to look at their products.

Vortex Optics is a producer of premium weapons optics. Vortex is a family business that has grown into a company with a hard earned reputation for quality while providing a price point that even the average man can afford. Whether you are hunting or engaging enemy combatants in Afghanistan, Vortex is not only at home but is directly involved in providing some of the best glass the market has to offer. Their innovated designs survive the harshest environments.

We at BCT are privileged to have Vortex as a supporter of our current and future projects. Anyone who knows glass knows that your money and faith in equipment is well placed with Vortex. I recommend going by their website and getting the best optics at a price that is beyond reasonable.



Bad Company Tactical is pleased with the support we continue to receive from Executive Ordnance. This is a small family ran company that believes in producing the finest level of products.

When you use their products the attention to their detail is noticeable. In our opinion, the use of Executive Ordnance grips and rail covers are second to none and we recommend the use of their goods. It will make a difference for the discerning professional that wants to maximize performance, comfort, and an appearance above the rest.

BCT takes great pride in working with Texas Weapon Systems or "TWS" on our AK builds. TWS is a family owned and operated business that has made it their mission to fill some of the gaps that remain inherent to the AK platform. The Dogleg Dustcover is, with out a doubt, one of the best inventions for the AK platform. It not only sees service here in America but at the highest levels with in over seas military as well. The Dogleg handguard is a modular, solid and well-designed piece of equipment that has distinguished itself from others. BCT is proud of our growing teaming with TWS and endorses their products first hand.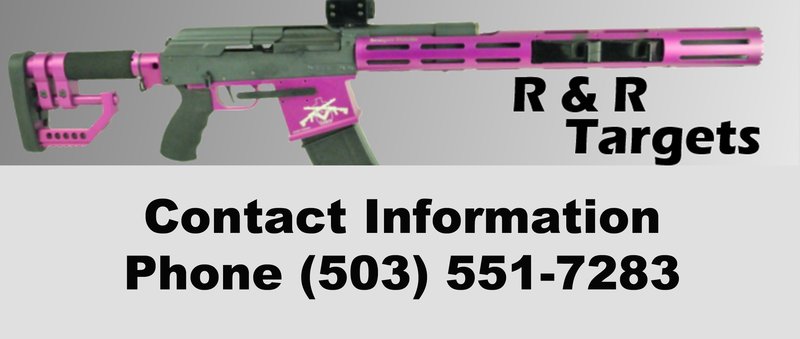 There are not many companies that can accomplish what R&R Targets have in their area of expertize. R&R Targets designs and manufactures high quality targets and innovative Saiga and AK products. We at BCT are very excited to not only have their support but to use their products on our AK builds. R&R has been very supportive and passionate to ensure the best products for their customer base. Please go by their website and see for yourself, they are the pinnacle of the Saiga 12 world.


Among the world of infinite products; as it relates to the AR platform, one particular area is easily over looked; the buffer spring. The buffer spring is one of the most important parts in the AR design and the Springco springs complete the recipe to making a good weapon run great.
They have proven to be the leader in design and implementation in this very area.
A Springco spring ensures any repeating weapon can continue to function reliably.
Springco springs will allow its customers to actually tune their weapons to run smoother than it has ever before.
We are proud to have BCT weapons furnished with a majority of Springco springs. This has made a considerable difference in performance and they have become one of the trusted names in the military and civilian community.




BCT is proud to be working in conjunction with Iron Claw Tactical.
This company is based on integrity and honor and their designs reflect that.
Iron Claw Tactical is what we consider a "boutique builder" of fine weapons at the gun smiting level. The attention to detail reflects on the quality the consumer receives. I highly recommend going by their website, email them, or better yet reach out via phone and contact these patriots and see for yourself what they can do for you. Their patented AK magazine well is set to change how the AK can compete at the highest levels of performance with any modern fighting platform to include the AR.

Cry Havoc Tactical
What happens when a genius who has built rockets for NASA? The QBR!
The QBR is a radical approach to allowing one to break down the AR platform with out having to unpin the upper and lower receivers from one another.
This is a game changing design that will allow you to store / carry your AR in ways you were not capable of before. You owe it to yourself to go to their website and see first hand the evolution that has taken place.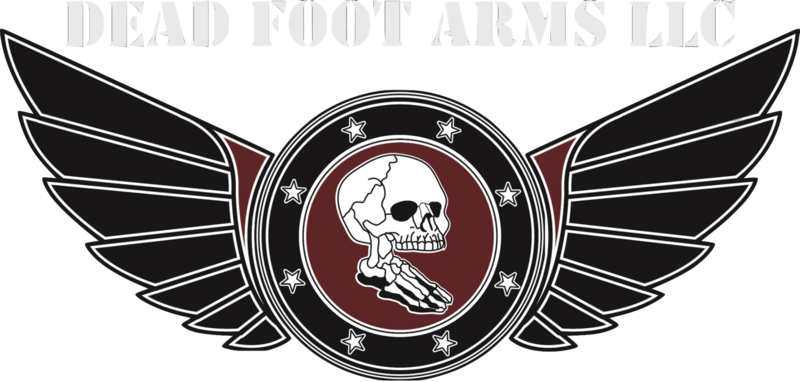 Dead Foot Arms is a patriot-based company with a driven desire to fix the AR platform. Their folding stock mechanism for AR is revolutionary!
Their MCS is a complete game changer starting with the AR platform.
Please visit their website to see the new innovation for the AR platform and other products they have available.
We are very excited to be working with this amazing company.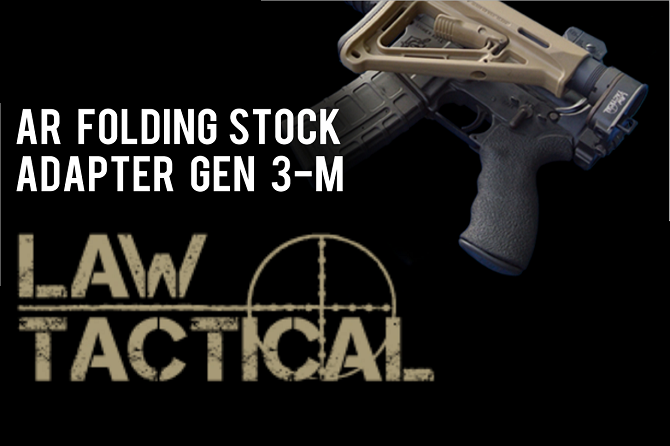 BCT wants to thank LAW Tactical for the support and sponsorship they have given us. Their quality and design of their folding stock mechanisms are very impressive. LAW Tactical has and amazing product that demonstrates their attention to detail and quality of production that has earned them so much respect across the AR. We highly recommend LAW Tactical for your needs and thank them for their continued support of BCT.

Colorado Shooting Sports has been in the AK field for some time now and has had the firm hold on a design that has been second to none. Their left side charging handles have been a much needed and employed product of the highest quality for years seeing service all over the globe.
Their use of ceramic coatings and material of builds are meant to give its users a product that will last a lifetime. Their design not only allows for faster use and employment of your AK at every level but it also ensure a cooler smoother running AK. With several different models to meet different versions of the AK or your needs their products are literally a drop end part for your AK build. If you have a desire to take your AK to the next level of performance with out sacrificing reliability we recommend you look no further.